Sensory Validation: How Understanding and Respecting a Child's Sensory Needs Can Improve Behavior
May 6, 2021 @ 3:30 pm

-

6:00 pm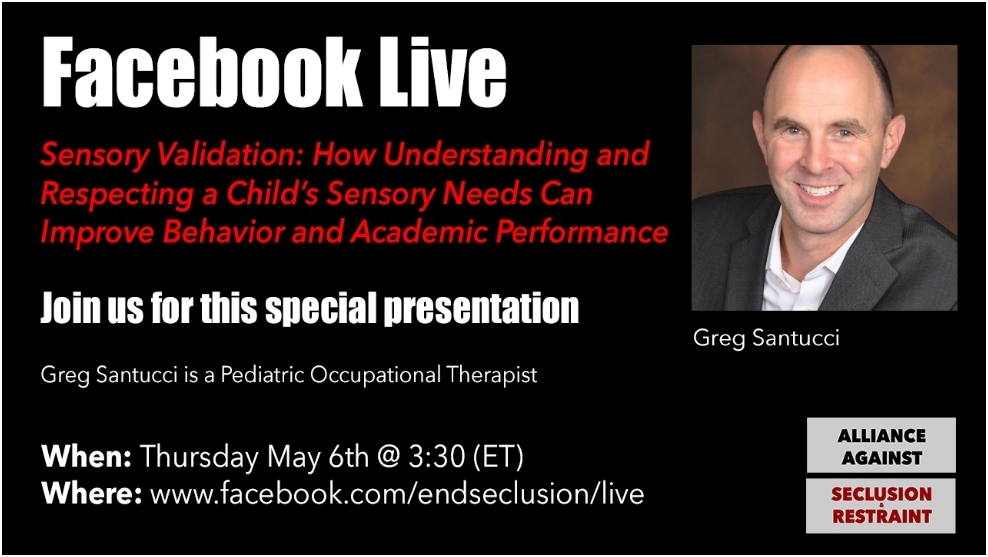 Join us for a special presentation by Greg Santucci.
Every bit of information that we learn in this world comes in through our senses. When sensory processing is efficient, we can navigate our everyday life comfortably. When someone is hypo- or hyper- sensitive to sensory input, daily experiences many of us often take for granted can become stressors, and as a result, our behavior will change. Transitions become more difficult. Focusing becomes more challenging. How someone processes sensory input is unique to each individual, so imposing our own sensory preferences on our children can lead to resistance. However, if we "think sensory" and understand our kid's sensory preferences, we can help them feel safe, stay regulated, focus and perform at their highest level of ability.
Greg Santucci is a Pediatric Occupational Therapist and the Founding Director of Power Play Pediatric Therapy. He has been an OT for over 20 years, and currently is a Supervisor of Occupational Therapy at Children's Specialized Hospital in NJ. Greg has been lecturing national for over a decade on topics related to sensory processing, challenging behaviors and best practice in the public schools. Greg is the father of two kids and is married to a Pediatric Occupational Therapist, so he shares his toys with all three of them.